Price Per Person (USD)
1
$307.00
2
$220.00
3
$200.00
4
$190.00
5
$184.00
6
$180.00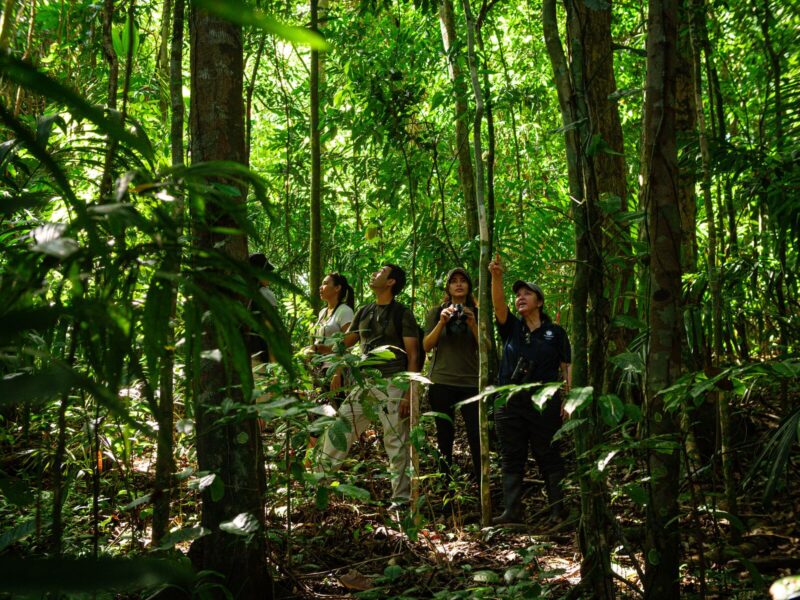 374/5000A unique opportunity to get to know the Smithsonian Institution visited by the world's scientists: also a guided walk through this island totally protected from civilization and rich in rare and endangered species. Located on Gatun Lake, it is only accessible by private boat. Nativa Tours offers a complete package with pick up at your hotel.
Your driver will pick you up at your hotel and take you to the town of Gamboa, where you will take the boat. The trip across Gatun Lake takes between 45 minutes and an hour and presents an excellent opportunity to have a panoramic view of the Canal's waterway and its spectacular forested shoreline. It is also a good way to get closer to the huge vessels in transit through the Canal! Once in Barro Colorado, you will have time to prepare for a hike along one of the interpretive trails.
A bilingual guide will explain why Barro Colorado is such an amazing island and what kind of animals are seen (guide in French, Italian, German or other languages on request). The trails are about 2 km long and can be quite steep, but you will stop frequently to rest and enjoy the view, and to learn more about the natural history of the place. The tour includes a visit to the Visitor Center, where an exhibition is located that summarizes the most important points discussed along the way. The Visitor Center is located in the Field Research Station, a historic building dating from 1924 that was the first laboratory in Barro Colorado and also serves as a dormitory and dining room. Today, it houses a small exhibition on research projects.
Barro Colorado Island is home to 115 mammal species, including 72 species of bats, 5 species of monkeys, agoutis, tapirs, coatis, sloths and peccaries. Its botanical wealth is similarly impressive: more than 1,200 plant species can be found on the Island.
DON'T MISS THIS TOUR!
Duration: approximately 8 hours
Pick up time: 6h00
It includes:
Site guide
Transport
Lunch
---
---
---
Booking Details:
---
Price Per Person (USD)
1
$307.00
2
$220.00
3
$200.00
4
$190.00
5
$184.00
6
$180.00
★★★★ Rated
4.00

Based on

1

Review(s)