Day 1: Meet and transfer from Tocumen International Airport to Central Hotel ". Central Hotel Panamá was built nearly 150 years ago in the heart of Panama City, in front of the magnificent Plaza de la Independencia, in Casco Viejo (Old Town). The first hotel in the country when it opened in 1874, it quickly became a meeting place for intrepid travelers.
Day 2: This day includes a transfer to Albrook Domestic Airport, where you will take a flight to Bocas del Toro: With an indescribable and overwhelming natural beauty, added to the great combination of races and ethnicities, living in harmony with indigenous, Western Caribe peoples, Latino's and foreigners, Bocas del Toro is not just a beautiful archipelago lost in time, blessed by nature – Bocas del Toro is an example of coexistence and multi-cultural respect for everyone. You will stay at 'Punta Caracol Acqua Lodge': Built over the Caribbean Sea, along a mile long coral reefed coast, 'Punta Caracol' is constructed using the traditional methods of the Archipelago: each handsomely crafted cabin is built upon stilts which support a wooden frame over the water and covered by a palm leaf roof – an unforgettable habitat congruent with the native communities of the region.  Overnight in a Suite cabin.
Day 3 & Day 4: Enjoy your stay at 'Punta Caracol', from where you will have access to crystal clear waters from your private terrace or you will be able to observe the impressive sunset interrupted only by playful dolphins.
Feel immerse by the sounds of nature while laying down on a colonial style bed at the second level master bedroom, or just relax with a hot water shower on your private bathroom after an exited tour of the area. Learn how to coexist with the advance systems of renewable energy like the solar panels that provide electricity to the cabins or the bio-digestor that debugs sewage waters avoiding any type of pollution impact on the environment. At night, the restaurant's impressive palm leaf roof creates the perfect surrounding for a candlelight dinner that offers a variety of Caribbean and International dishes. Overnight in a suite cabin.
Day 5: In the morning you will take a flight to Panama City and then ground transportation to 'Gamboa Rain Forest Resort & Spa', a unique property nearby the 'Soberania National Park Rainforest', on the banks of the Chagres River and Panama Canal. Night in a Junior Suite Room.
Day 6: Day off for optional activities.
Day 7: Transfer to Albrook local airport. You will take a flight to San Jose Island in the Pacific Islands, where you will stay in one of Panama's most secret hotels, "Hacienda del Mar", just 20 minutes from Panama City. The hotel consists of 14 discreet and luxurious bungalows, and a spacious and comfortable clubhouse with a bar and a restaurant that is stocked with "catch of the day", you can believe it? Fish, lobsters and crabs are caught every day just off the island. The island of San José is a beautifully wild place, populated only by deer, wild boar and other small mammals. The birds with their majestic plumage populate the old and virgin forests lined with isolated creeks. The beaches are bathed by the calm water of the Pacific. Night in a Toucan suite.
Day 8 – 9: Free days to enjoy the sea, beach, pool.
Day 8: Day off for optional activities.
Day 10:  Morning Flight to Panama City. Optional activities. Night at the Central Hotel.
Day 11: Today you will enjoy  in an Helicopter charter flying around the canal and the city skyline. Night at the Central Hotel.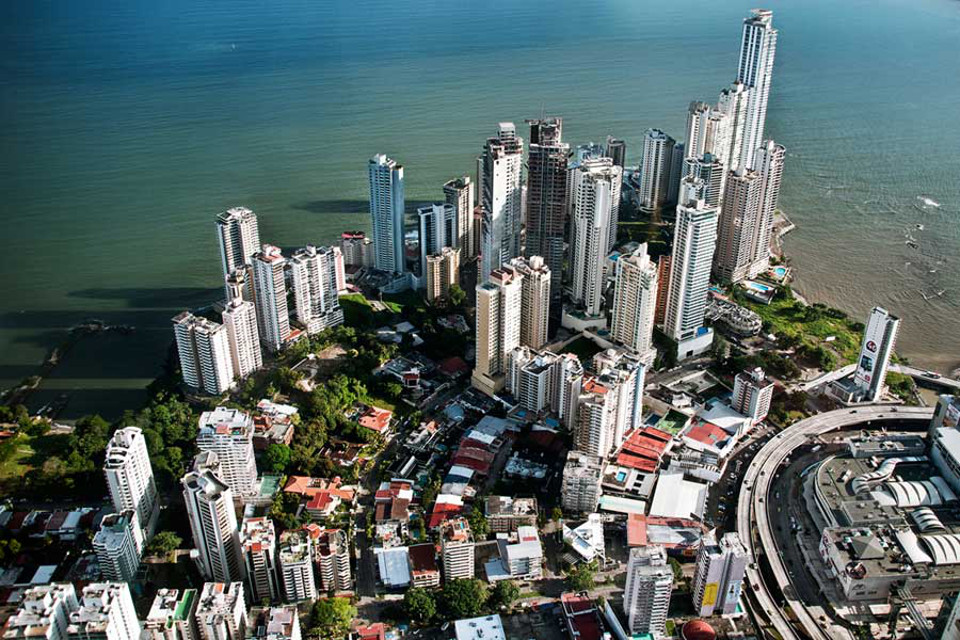 Day 12: At the appropriate time, transfer to the International Airport for your flight back home.
Daily Breakfast included in all hotels
There is also a Superior Version available, including upgraded Hotels and Services!
Tailor Made!
---
---
---
Booking Details:
---
Restrictions:
Our prices online are only available from 1 to maximum 1 people. Send us your request and we will send you the quote shortly.
4.00

Based on

1

Review(s)

Rated